About the Editor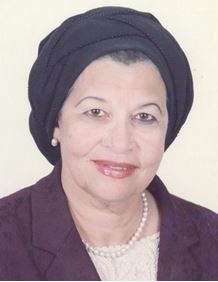 Nadia M. Mokhtar, PhD.
Professor of Pathology, National Cancer Institute, Cairo University.
Aims and scope
As the official publication of the National Cancer Institute, Cairo University, the Journal of the Egyptian National Cancer Institute (JENCI) is an open access peer-reviewed journal that publishes on the latest innovations in oncology and thereby, providing academics and clinicians a leading research platform. JENCI welcomes submissions pertaining to all fields of basic, applied and clinical cancer research. Main topics of interest include: local and systemic anticancer therapy (with specific interest on applied cancer research from developing countries); experimental oncology; early cancer detection; randomized trials (including negatives ones); and key emerging fields of personalized medicine, such as molecular pathology, bioinformatics, and biotechnologies.
ISSN: 2589-0409 (electronic)